Jessica's Books, Poems, and Other Works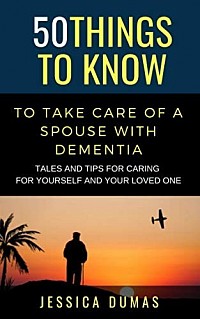 50 Things to Know to Take Care of a Spouse with Dementia
Jessica Dumas offers a more personal approach as well as being detailed and more understandable than many books on caring for someone with dementia. Much of the information in books or online is in clinical or medical terms which can be hard to understand. Instead of getting lost in the large amount of information on the internet, you can use this book as a research tool and a workbook. Jessica has written this book to help you not have to go through some of the awful experiences that she did that could have been avoided if she would have had a book like this. The main objective of this book is to help you take care of your spouse as best you can. Jessica realizes what an exhausting, complicated, and tedious job you have and has given you 50 plus 23 extra things or tips to help you with caring for your spouse.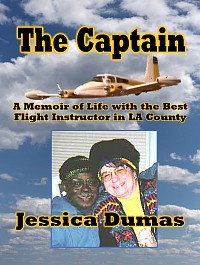 The Captain
A Memoir of Life with the Best Flight Instructor in LA County
This unique memoir is about how a young woman from the Midwest who had the dream of learning to fly. Circumstances brought her to Los Angeles where she meets a man who's a flight instructor. They become friends and besides rescuing her from an abusive husband, he teaches her to fly but then somewhere between the take-offs and landings something special takes off…a 30-year love story. The story takes you through many relationship issues such as domestic violence, divorce, mixed marriage, child custody, and many more. 
It will also take you through the thrill of having Jessica's dream come true of flying solo for the first time. You will be mesmerized by a dream that she had that may make you wonder where dreams come from.  Hopefully, it will inspire you to never give up on your dreams. 
Click here to go to Amazon.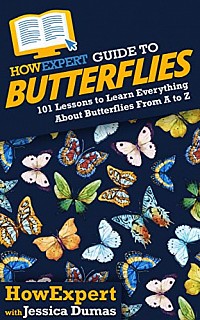 Guide to Butterflies--101 Lessons to Learn Everything About Butterflies From A to Z
This book was written by Jessica Dumas and published by HowExpert.com. It has interesting facts and pictures of the butterflies from around the world. It is a guidebook that every butterfly lover will enjoy as well as being packed with a vast amount of information about butterflies that can be used for educational reasons or just for a good read. It has an actual 101 lessons to learn everything you ever wanted to know about butterflies such as how they reproduce, their life cycle, how they benefit the ecosystem, why they are disappearing, along with many other topics. Most importantly, it gives many ways that you can help keep them off the endangered species list. You can order it as an eBook, in hardcover or paperback on Amazon.com. Click here to order the book.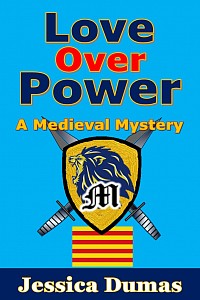 Love Over Power
This medieval mystery takes place in the 1400s and is about a 26-year-old Prince who goes by the nickname of Rojo, which means red in Spanish. His friends gave him this nickname because he loves the color red due to the blood he spills of those he beat or killed. As the next in line to rule the Madera Kingdom of Spain, he acquired several enemies, one of which had him kidnapped, beat him up badly, and left him for dead. He survives but has no memory and as he tries to retrieve it, he experiences many adventures related to his violent past. At the same time, he tries to unravel the mystery of why a loved one left him a locket inscribed "Love Over Power." This book is for adults due to some violent fight scenes and two very well described love scenes. 
Click here to go to Amazon to order the book.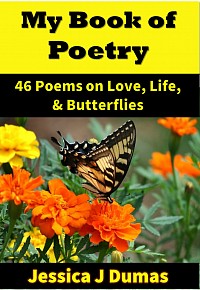 Jessica's passion for butterflies is apparent throughout these poems. Her mother passed on her love of butterflies to Jessica when she lost her fight with breast cancer. This book is compiled from poems written during the last 15 years and a few have family members as co-authors. You can see what a full life Jessica has had by all the different subjects. Writing poetry has always been a passion of hers and she hopes these will be inspirational to you to follow your dreams even when difficulties arise.
Be Like a Butterfly
10 Steps to Help You Make Changes in Your Life - WORKBOOK
Jessica wrote this book to help anyone wanting to make major changes in their life but may be having problems getting it done. She chose this title because the life of the butterfly was instrumental in inspiring her to compare the 10 steps to the stages a butterfly goes through. These 10 steps will show how to organize the plans for your changes using the similarities of the four stages of the butterfly's life, from laying eggs being like planting seeds of ideas for the changes to the adult butterfly completing its metamorphosis as being like you succeeding in making changes. 
The objective of this book is to help you learn how to plan changes needed for a particular desire or dream such as a change in career, a relationship change, or even bad habit changes. 
Many agree that it would be wise to heed a proverb given by the wise King Solomon that says, "The plans of the diligent surely lead to success, but all who are hasty surely head for poverty." (Proverbs 21:5)  So to cut down on your stress, try my 10 steps of planning out your next big change. It is set up as a workbook for you to answer questions that make you think.
To order this book on Amazon.com, click here. After going through this book, we would appreciate it if you would leave a book review on Amazon. If you have any questions or comments regarding this, please send an email by going to the Contact Us page. 
Thank you for reading!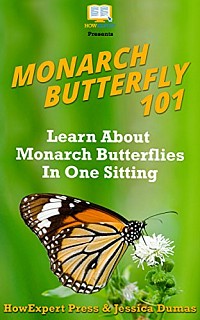 Monarch Butterfly 101 - Learn About Monarch Butterflies in One Sitting
Monarch Butterfly 101
Learn About Monarch Butterflies in One Sitting
This book is all about monarch butterflies but is mostly a call out to everyone who wants to continue to eat fruits, vegetables, coffee, nuts and many other items that depend on plant life. The monarch butterfly is a pollinator of all the plants of these foods. However, the monarchs are dying off due to pesticides killing the milkweed plant that they lay eggs on and the milkweed is the only food source that the monarch caterpillar will eat.
What can you do to help? There are several options that you can read about in the book that is sold on Amazon.com as an eBook, audio, or a paperback called Monarch Butterfly 101. Click here to see it.
To watch a YouTube video of an interview by How Expert with Jessica about the book, click here.

Beautiful Butterflies
This is a poem by Jessica Dumas that tells about the beauty of butterflies and their job of pollinating. She wrote it to bring awareness to the plight that butterflies have due to their habitat being destroyed.
Butterfly Awareness Flyer
The below flyer was created by Jessica Dumas to be circulated around her community and passed on to others to circulate it in their communities to let everyone know what they can do to help save our butterflies. One third of our food needs pollination. Without it we won't have coffee, nuts, fruit, veggies, and meat from animals that eat plants. The flyer explains other reasons why butterflies are so important. We hope you can do what you're able to do for the butterflies.
See the "More Samples" tab for more samples from the Butterfly Connection.


May you have many Butterfly Blessings!