Testimonies From Clients
Thanks for Your Reviews!
This page has some testimonies from our clients. If we have done work for you, please go to the Contact Us page and send us an email with your comments so we can add them to this page. A BIG Thank You goes out to all of you for giving such great reviews!

Wishing You All Lots of Butterfly Blessings >|<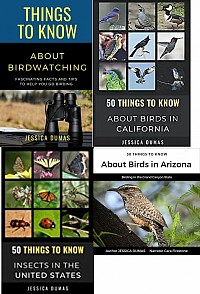 "Jessica continues to deliver above expectations. I appreciate her work and recommend her to others."
Lisa Rusczyk from CZYK Publishing, Aug. 2021
Lisa has given me 5-star rating for my book 50 Things to Know About Birdwatching. It makes a great companion to all the 50 Things to Know About Birds in all the different states. They all include fascinating tips and facts to know whether you are new to birdwatching or have been doing it for years. Get a copy on Amazon.com.
Lisa has also given me 5-star ratings for my Arizona and California books on birds! If you are a bird lover or just looking for something to do during the pandemic that is safe and enjoyable, check these books out if you live in or plan on going to Arizona or California. They will give you some tips on places to go to see birds along with some of the birds you can see that are near the major metropolitan cities of Southern, Central, and Northern California, and Southern and Northern Arizona. Available as eBook, paperback, or audio on Amazon.com.
"Jessica continues to be a joy to work with."
Lisa Rusczyk from CZYK Publishing, Sept. 2021
Another 5-star review on my book 50 Things to Know About Insects in the United States. It's a fun educational book to find out about every state's official insect or butterfly. Available as eBook or paperback on Amazon.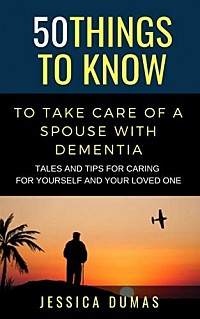 50 Things to Know About Taking Care of a Spouse with Dementia
"Jessica did an excellent job with the '50 Things to Know' book for CZYK Publishing. I enjoyed working with Jessica and I definitely recommend Jessica to others." (5-star rating)
Lisa Rusczyk Ed. D. - CZYK Publishing
50 Things to Know To Take Care of a Spouse with Dementia: Tales and Tips for Caring for Yourself and Your Loved One is now available on Amazon. This book was written to bring better awareness that people with dementia matter. Plus, the self-sacrificing hardworking caregivers who take care of spouses also matter.
Having a spouse that you have loved for years begin to change because of dementia can be distressing. This book will help you by informing you of 50 or more things that will help reduce many of those scary and stressful feelings, as well as help you be more calm in situations you may be facing.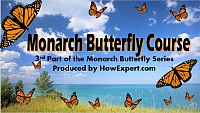 Monarch Butterfly Course Video
"Ok, I got all the files (Monarch Butterfly Course) and they look great. I will send over full payment now. THANK YOU for your excellent work & I always admire your passion for your UNIQUE passion for butterflies!
CHEERS!"
BJ Min, HowExpert
You can find this course on YouTube.
7/6/19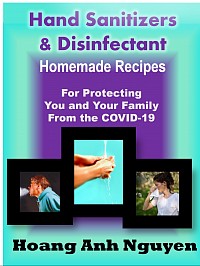 eBook on Hand Sanitizers
"Another great job from Jessica Dumas. She did a good job with care. Besides writing great content, she also provided some pictures to illustrate. That's why this time I hired her again. She's easy to work with and understands what clients want and delivers it on time."
Hoang Anh Nguyen
March 20, 2020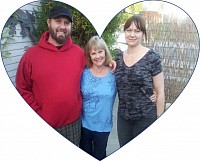 From a Co-worker of 20 Years
"I have known Jessica for over 20 years and know her to be an expert in the computer field as well as being very personable and efficient in every situation. I would highly recommend her."
Sue McGill
2/2/19 (That's Sue in the middle of her kids!)

5-Star Rating for Excellent Work
"Jessica was who was needed to make it less stressful. She knew exactly what was needed after the phone conversation and delivered. Awesome job! Best experience so far after being on the internet for several years now, doing business. Definitely will hire her again." 

Rosalind Armstrong
Author of Home Remedies of a Southern Girl and Her Grandmother 
(Available as eBook and paperback on Amazon.com)
12/2/18
Another 5-Star Rating: "I am once again satisfied with Jessica's skills, and quality of work. Job well done" 
Rosalind Armstrong
Author of Easy to Understand Blog Book - How to Build a Successful Blog
(Available as eBook and paperback on Amazon.com)

7/2/19


Talented Creative Writer
"Jessica is a talented and creative writer and poet. Her poems are so touching they bring a tear to my eyes. Her love of butterflies shines through her poems as well as her books for sale on Amazon. In fact, I loved all of her books especially the one about her life with her husband called The Captain--A Memoir of Life with the Best Flight Instructor in LA County.
She is also a highly efficient virtual assistant as the work she did for me was perfect. I always enjoy working with her and go to her for projects that need special attention."
C. J. Mattson
The North Woods Woodsman
12/27/18


Fixed My Difficult Word Document
"I had a 79 page Word document with over 100 photos/images and dozens of substantial footnotes. I thought that a program other than Word would make it easier to manipulate the photos while keeping the voluminous text and footnotes in place. I discovered UpWork.com and decided to give it a try. I posted the job Convert Word Document to Publisher, and Ms. Jessica Dumas replied. I was reluctant since it was my first time hiring someone online like this. But she and I exchanged a few texts. Before I decided that I would hire her, she did research on the best way to get the job done. She was going out of her way to try to figure out the best way for this to work. So I hired Ms. Dumas. I'm glad I did. She discovered a program called WPS and downloaded it, then shrunk the 100 photos (making the document only 26,000 KB rather than 190,000 KB!), and got the photos to stay put on the pages where they were placed, as before in Word they were jumping all over. Problem solved. The document is in order. Thank you, Ms. Dumas!"
George Edwards
University of Indiana
January 6, 2017           

5-star rating on Monarch Butterfly 101 - Learn About Monarch Butterflies in One Sitting
"It was a pleasure working with Jessica. She did the work on time and was great at communication throughout the entire process. Thank you for your work about Monarch Butterflies!" 
(eBook or paperback on sale at Amazon.com)
BJ Min of HowExpert.com
Jul 2017
YouTube interview at https://www.youtube.com/watch?v=XiBlPzG9TJU
10/10/17
"Jessica was a pleasure to work with. Reliable, on-time delivery of work, good quality of work, etc. I would recommend her as a freelance writer." 
Read her article at:

https://www.99dollarsocial.com/how-to-find-the-top-social-media-marketing-agency-for-your-business/
Ashley Owen, $99 Dollar Social Media Agency 
2/18/17
High Quality of Work
"Jessica is an extremely talented writer with an eye for detail. She completed the assigned task well ahead of schedule and produced high quality work. I would highly recommend her to all clients." 
Laven, Report Globe
2/21/17
She Hopped Up to the Job for My Frogs
"Jessica has been so valuable to me in helping me get my website up and running quickly. My website (www.frogpals.com) looks wonderful and professional. Jessica was willing to go the extra mile whenever I needed to make a change or make a special request. I truly value her patience, her hard work, and her flexibility. I highly recommend Jessica and I hope to use her great expertise again in the future!"
Katherine L.
Frog Pals
1/22/17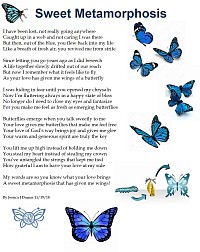 A Sweet Poem from a Sweet Lady
"Jessica wrote a personal poem for me that made my stomach do flips, sent chills down my spine and made me teary-eyed.  She also wrote a very unique eBook about her life with her husband, the flight instructor who taught her how to fly and then built a life with her that she cherished until the day he died.  It will take you through the thrill of flying solo for the first time and will mesmerize you with the meaning of a dream that she had on the day he died that will make you wonder where dreams come from.  Her husband was my best friend who was like a brother for over 30 years as he taught me the importance of the 3 L's - Loyalty/Laughter/Love. I was honored to be included in her book.  His love for his wife was apparent and I can see that the way he let her be herself is what inspired her to become a writer. Jessica is very talented and has a way with words that grabs you and takes you to another world and at the same time her writing is easy to read so if you like to read great stories as fast as you can, you will love her writing. As you can see, she also writes awesome poetry. 

Gil R.
9/12/18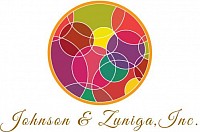 Jessica is on Top of Her Game!
"Jessica is absolutely terrific to work with. She has done extensive web research to build several databases, email campaigns, web design, flyers, direct mailings, marketing, customer contracts, forms, template letterheads, and detailed reports. We have worked together on many occasions (for over 10 years). She is trustworthy, creative and on top of her game. She is Microsoft certified and knows the ins and outs of computers and is a Word guru. She has been a tremendous asset to me and our company. She is the one you want on your team!"
Ann Johnson
J & Z Enterprises, Inc.
Simplyanniedecor (Pinterest)

11/21/17
"Jess was able to provide a personalized and experienced perspective of the content I tasked her to provide throughout the contract. She is extremely diligent and hardworking and would recommend her to any prospective client."

Corey
Ease of Mobility Aids
http://www.easeofmobility.com/
Jan. 2018
Great Document Designer
Jessica is absolutely terrific to work with. She assisted me in database management, web design, mailings, customer contacts, & detailed reports. We have worked together on many occasions since 2007. She is trustworthy, she is creative, she is on top of her game. She is Microsoft certified and knows the in and outs of computers.
I will continue to work with Jessica as she is a tremendous asset to me and our company.
She is the one you want on your team!
Ann Johnson, J & Z
7/18/19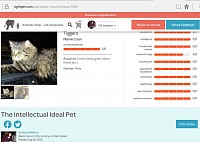 The Ideal Pet
"Jessica, great job on those reviews!"

"Great work, fast, enthusiastic, and well-written. Highly recommended!"
Articles: The Intellectual Ideal Pet & Iguanas Need Love Too
Gaia Tsarjova
www.RightPet.com
"Jessica is very awesome, very knowledgeable and very helpful. It is always satisfying to deal with a reliable person like her."
Lois M.
8/1/16
"Jessica did great work. On time and efficient."
Nancy C. 
4/22/16